VoobonVentures.com

Changing the World through Venture Capital!
What we do?
We are a global Venture Capital Company and offer our capital to the startup individual or companies to the startup stage. Our Venture Capital funds are only gear to startup entrepreneurs who usually cannot get funded otherwise via the traditional financial institutions. We typically fund from $200,000 to $5,000,000 range in the cutting edge innovative technologies.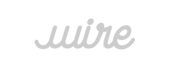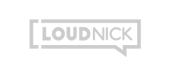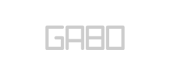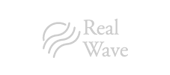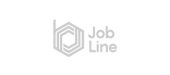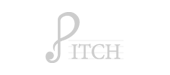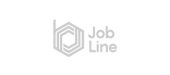 ROI to our Investos! 
Mauris blandit aliquet elit, eget tincidunt nibh pulvinar a. Vestibulum ante ipsum primis in faucibus orci luctus et ultrices posuere cubilia Curae; Donec velit neque, auctor sit amet aliquam vel, ullamcorper sit amet ligula. Pellentesque in ipsum id orci porta dapibus
Venture & Growth
Mauris blandit aliquet elit, eget tincidunt nibh pulvinar a. Vestibulum ante ipsum primis in faucibus orci luctus et ultrices posuere cubilia Curae; Donec velit neque, auctor sit amet aliquam vel, ullamcorper sit amet ligula. Pellentesque in ipsum id orci porta dapibus
About Our VC Funds 
Mauris blandit aliquet elit, eget tincidunt nibh pulvinar a. Vestibulum ante ipsum primis in faucibus orci luctus et ultrices posuere cubilia Curae; Donec velit neque, auctor sit amet aliquam vel, ullamcorper sit amet ligula. Pellentesque in ipsum id orci porta dapibus
Divi By the Numbers
Mauris blandit aliquet elit, eget tincidunt nibh pulvinar a. Vestibulum ante ipsum primis in faucibus orci luctus et ultrices posuere cubilia Curae; Donec velit neque
Monarch
Mauris blandit aliquet elit, eget tincidunt nibh pulvinar a. Vestibulum ante ipsum primis in faucibus orci luctus et ultrices posuere cubilia Curae; Donec velit neque, auctor sit amet aliquam vel, ulla
Extra
Mauris blandit aliquet elit, eget tincidunt nibh pulvinar a. Vestibulum ante ipsum primis in faucibus orci luctus et ultrices posuere cubilia Curae; Donec velit neque, auctor sit amet aliquam vel, ullamcorper sit amet ligula. Pellentesque in ipsum id orci porta dapibus
Bloom
Mauris blandit aliquet elit, eget tincidunt nibh pulvinar a. Vestibulum ante ipsum primis in faucibus orci luctus et ultrices posuere cubilia Curae; Donec velit neque, auctor sit amet aliquam vel, ullamcorper sit amet ligula. Pellentesque in ipsum id orci porta dapibus
"Vivamus suscipit tortor eget felis porttitor volutpat. Mauris blandit aliquet elit, eget tincidunt nibh pulvinar a. Proin eget tortor risus. Vivamus suscipit tortor eget felis porttitor volutpat. Quisque velit nisi, pretium ut lacinia in, elementum id enim. Cras ultricies ligula sed magna dictum porta"
"Vivamus suscipit tortor eget felis porttitor volutpat. Mauris blandit aliquet elit, eget tincidunt nibh pulvinar a. Proin eget tortor risus. Vivamus suscipit tortor eget felis porttitor volutpat. Quisque velit nisi, pretium ut lacinia in, elementum id enim. Cras ultricies ligula sed magna dictum porta"
"Vivamus suscipit tortor eget felis porttitor volutpat. Mauris blandit aliquet elit, eget tincidunt nibh pulvinar a. Proin eget tortor risus. Vivamus suscipit tortor eget felis porttitor volutpat. Quisque velit nisi, pretium ut lacinia in, elementum id enim. Cras ultricies ligula sed magna dictum porta"